Who has fond memories of childhood spent with dogs as companions? I know I certainly do. As of late, we've had a sting of young boys here at Majestic View. Brody, Blue, and Sam-Elliott have had an abundance of attention including pets and competitive ball throwing complete with photo ops. I know I enjoy it because Sam-E's attention is averted elsewhere – so he is not CONSTANTLY bring the ball to ME. Thus, I get more work done, and everyone sleeps better at night. We hear from our dog loving guests that Majestic View is a memorable favorite because of, believe it or not, the dogs – and how the kids talk about their time here happily ever after. Some even beg to come back. So if you're a dog lover – make sure and consider Majestic View as "the place to be" when you visit Homer. With that, I will leave you with a smattering of pics from our boys – Gavin, Griffin, and Tucker – who actually took some of these photos with his own cell phone.
Gavin, loving it up on Brody, Blue and Sammy. How about that view on a sunny, beautiful morning!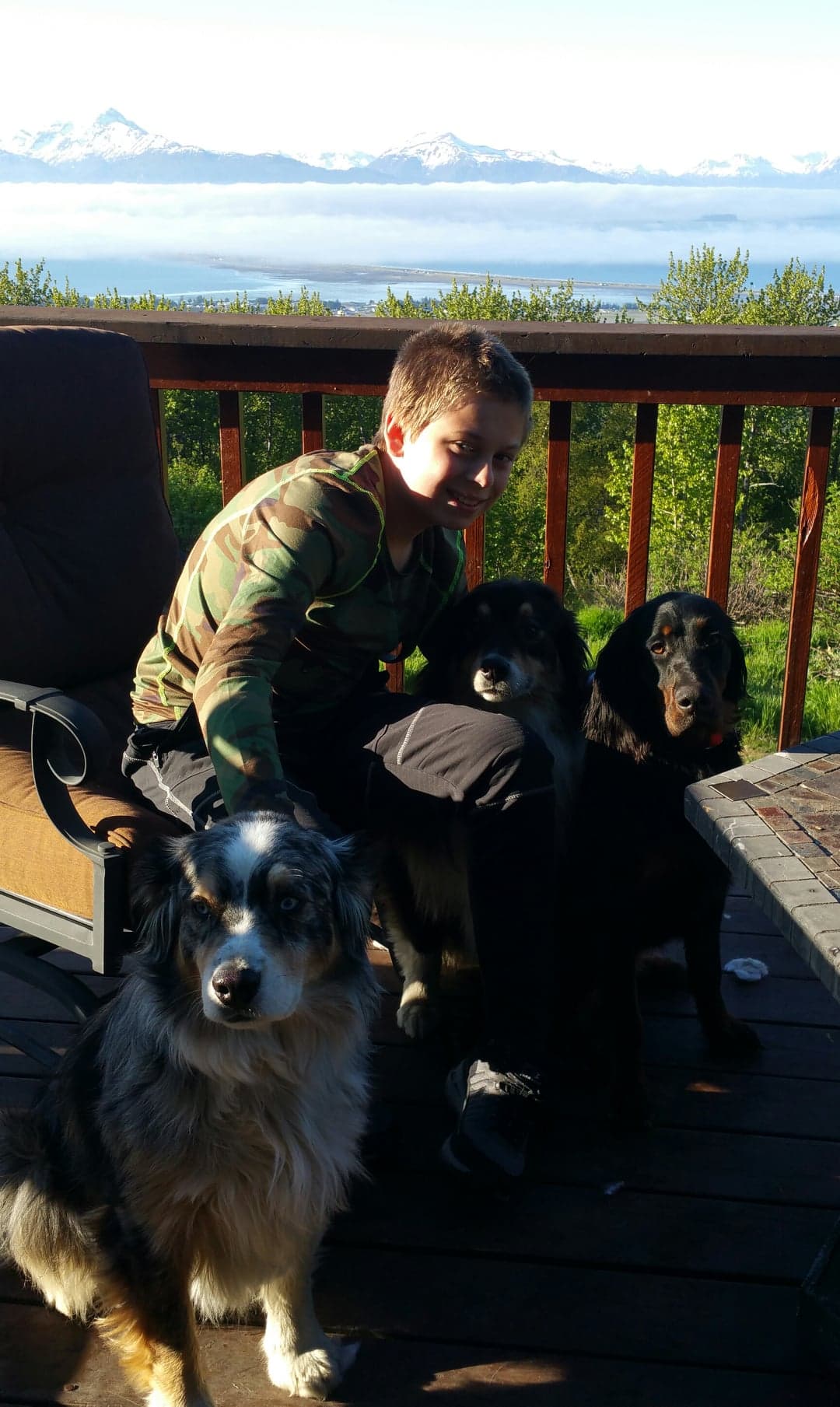 Sam-E, in hot pursuit of a ball, I'm sure. What else is there?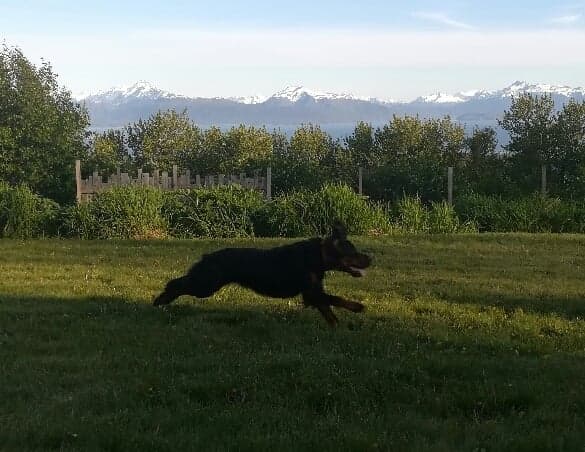 Brody and Blue – Australian Shepherd brothers, often can't agree on who will fetch the ball, so they both do. An adorable photo by Tucker, our recent guest.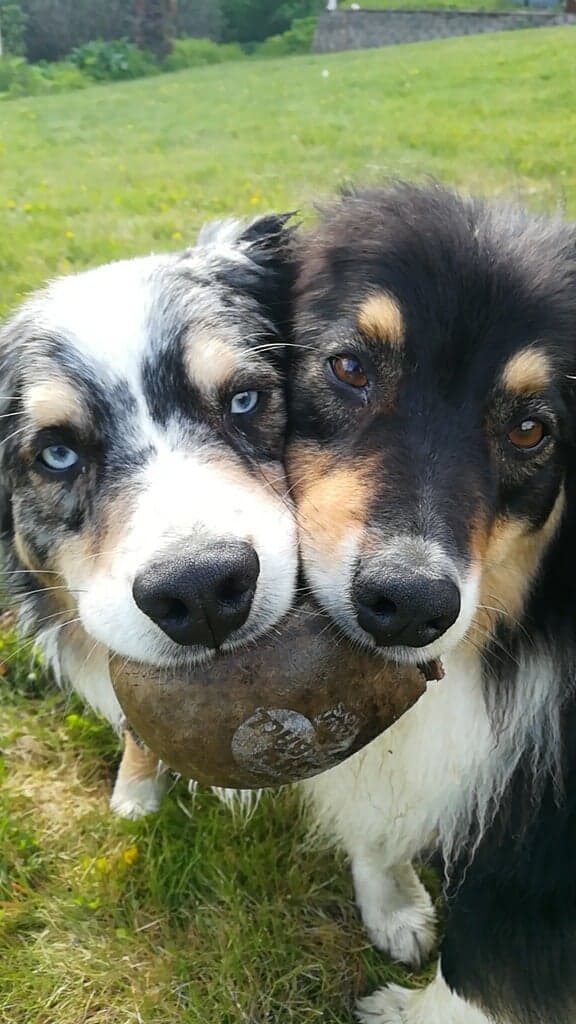 Brody looks happy and handsome in this photo, also by Tucker.