I experienced something called "Alpenglow" for the first time late last night and wasn't really sure what I was witnessing until Maria explained it to me this morning. Apparently it is rather common here in the fall but I have never seen it before.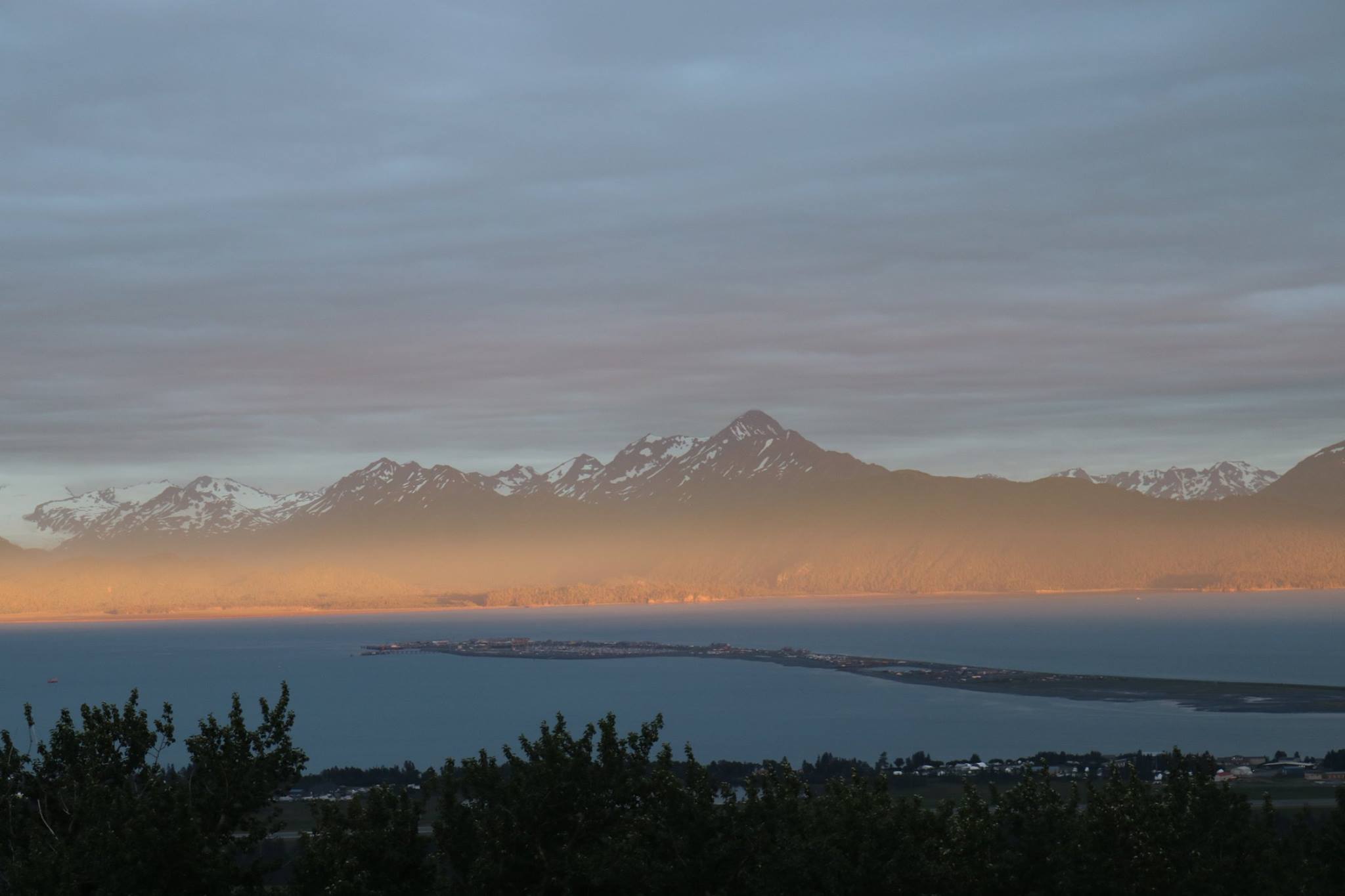 Here's the Wikipedia definition:
Alpenglow is an optical phenomenon that appears as a horizontal reddish glow near the horizon opposite of the Sun when the solar disk is just below the horizon.
It was really cool and beautiful and started at about 11:30pm as just a thin glow on the spit and then slowly moved up the mountains. We sat out on the deck and watched it till after midnight, and I snapped a few pictures. This one is my favorite. — at Majestic View B&B.
Several other guests were enjoying the spectacle with us as they sat around the campfire and sipped adult beverages, after grilling their catch of the day.
Tim adds: "This Could Be You at Majestic View!"