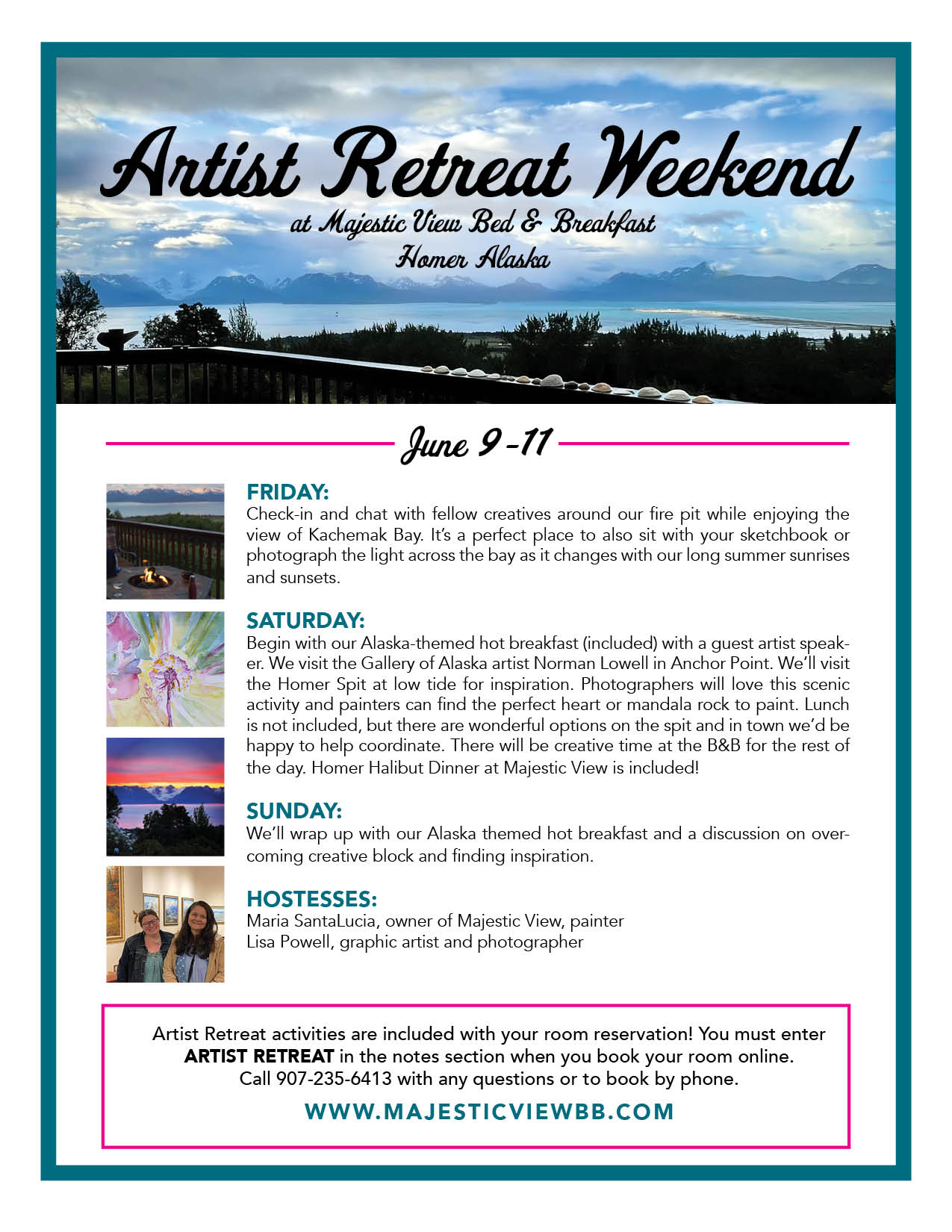 Artist Retreat Weekend at Majestic View Bed & Breakfast in Homer, Alaska. June 9-11.
Friday: Check-in and chat with fellow creatives around our fire pit while enjoying the view of Kechimak Bay. It's a perfect place to also sit with your sketchbook or photograph the light across the bay as it changes with our long summer sunrises and sunsets.
Saturday: Begin with our Alaska-themed hot breakfast (included) with a guest artist speaker. We visit the Gallery of Alaska artist Norman Lowell in Anchor Point. We'll visit the Homer Spit at low tide for inspiration. Photographers will love this scenic activity and painters can find the perfect heart or mandala rock to paint. Lunch is not included, but there are wonderful options on the spit and in town, we'd be happy to help coordinate. There will be creative time at the B&B for the rest of the day. Homer Halibut Dinner at Majestic View is included!
Sunday: We'll wrap up with our Alaska-themed hot breakfast and a discussion on overcoming creative block and finding inspiration.
Hostesses:
Maria SantaLucia, owner of Majestic View, painter
Lisa Powell, graphic artist and photographer
Artist Retreat activities are included with your room reservation! You must enter "Artist Retreat" in the notes section when you book your room online.
Call 907-235-6413 with any questions or to book by phone.